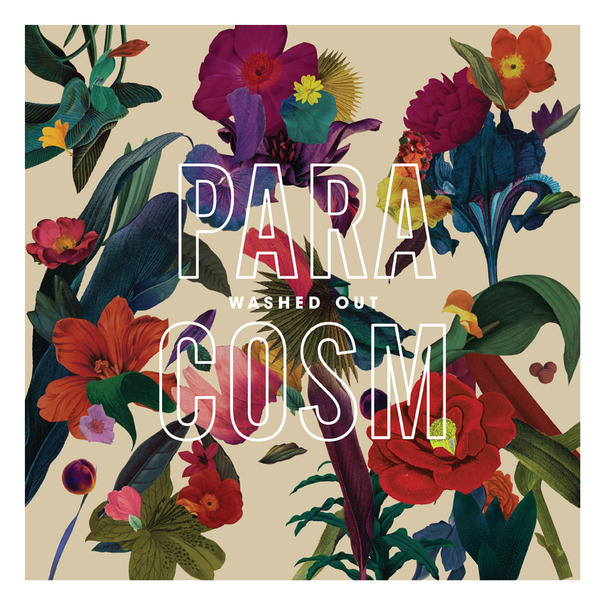 I guess I am about 5 years or more late to the party, but I just recently, maybe within the past month or so, started listening with intent to Neon Indian and Washed Out.
I missed the bus on Neon Indian the first time around for whatever reason. Who knows what phase I was in at that point that prevented me from paying attention to anything that was going on in the world around me. Let's just blame Lightning Bolt. That was probably what I was listening to so much that prevented me from taking my friend's advice and listening to Neon Indian.
But, actually, Neon Indian, is not the artist that I want to talk about right now, right now I am focusing on the release that Washed Out put out this year, Paracosm. It's another album, like so many this year, that fell through the cracks for me and I'm only just now starting to give it the attention that it deserves. My only other experience with Washed Out is through hearing "Feel It All Around" about a million times (by the way, say what you will about the show Portlandia, they could have picked a more perfect song for the intro sequence. The way that the ambience makes complete sense to Portland's grey and rainy atmosphere as pictured).
And that brings me to my main point, and that is the music of Washed Out (and Neon Indian, and Small Black etc. etc.) places a lot of focus on a visual aspect that runs parallel to the music. Sure, it's called "chillwave," and it's good that this aesthetic has gotten a name pinned to it, it helps us to generalize a little bit, but I think that the music that fits the genre is more impressionist than anything.
The seamless construction, with synth sounds that smear the harmonies, preventing any harshness, or dry attack sounds. Everything on "Paracosm" seems to buff out all the harsh contrasts, swirls the colors together and then takes a few steps back, allowing the picture to slowly fade into focus. It's music of great emotional depth and music of nostalgia, and it's also music that depicts light and an aura, a landscape. It does this so well that somehow we are all able to pick up on it, and accept it.
More specifically, the songs on this album are a little bit more danceable than on (my only point of comparison right now) Neon Indian's "Era Extraña." Where they are both, in a sense, working toward the same aesthetic, Washed Out tends to, on "Paracosm," tilt the scales a little more toward radio-friendly pop, or as close to it as chillwave will allow.
"All I know" plays elements against each other to great effect with its bouncing tempo and a soaring, yearning melody over the top, while the title track flutters into view, a bit more somber than some of the other tracks, vocals hiding a bit inside those blurred out colors. The addition of a slide guitar, awash in reverb and delay, is a nice added touch. Layers and layers of atmospherics continue to build, though never crowding the texture. Everything just floats out over top of everything else, there's a sense of constant elevation that's created; infinitely open and never claustrophobic, despite the dense fog of sound that grows and grows.
This album, and this music, is more about creating a picture than anything else out there. But that doesn't preclude there from being great melodies and catchy pop hooks. That label that we are so ready to place on the music is merely a shroud that is draped over the form of the music. It's the timbre that gives the music its defining characteristic, and I think the thing that I think most about when listening to this album is how good the songs would be if all of the atmospherics and aesthetic concerns were stripped away. I think that that is really the measure of an album, and it's fair to say that had that happened with this album, it would stand up as a collection of great songs too.
I can't help but hear "Mercy, Mercy Me" at the beginning of every phrase in the verse of "Great Escape." And that's a good comparison to leave you with, as it's useful in summing up the sound that carries through the album from beginning to end. The soulfulness and attention to all the typical concerns of songwriting; creating a memorable melody, and a solid formal and harmonic structure, evoking a mood – all of those things are present here, and are what make the songs great. That extra layer of atmospherics are really what set them apart and keep me coming back again and again.