(Originally appeared on Tympanogram here)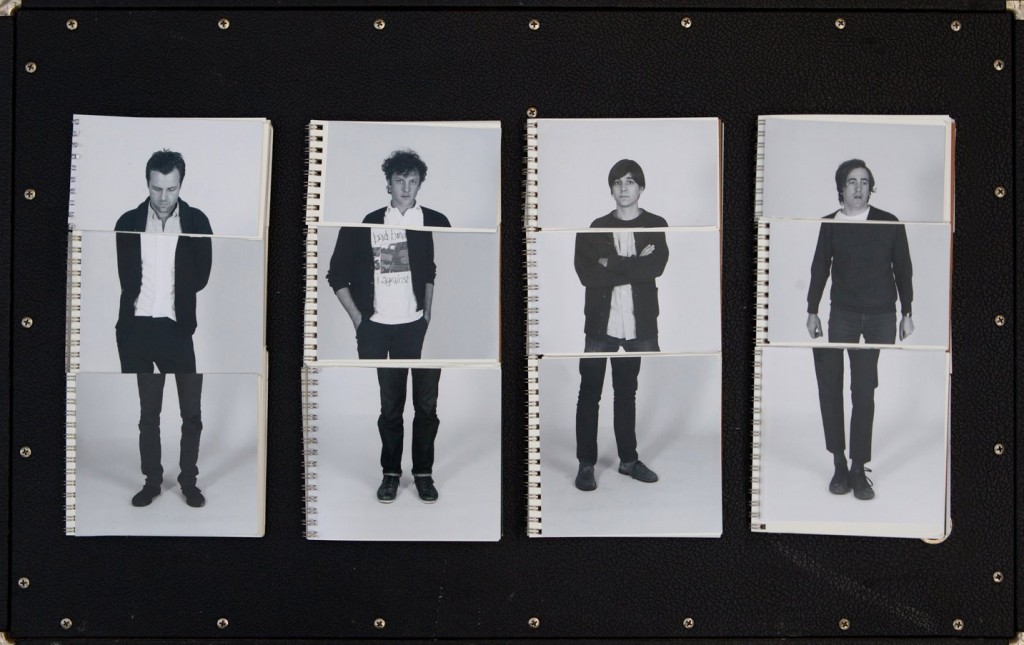 Have you ever had one of those "Ah HA!" moments when listening to a band? No, I'm not talking about Norweigan one hit wonders and official musical group of the 1996 Winter Olympics in Lillehammer, Ah-ha. I'm talking about Austin, Texas' TV Torso and their EP Status Quo Vadis. As I listened to it on repeat I kept wondering, with an increasing amount of persistence, "What does this remind me of?" I knew it was something I used to spin a lot not too long ago. Something about the ambiance of the sound made me remember the band Sound Team and their album Movie Monster from 2006. There is a song on there, "Your Eyes are Liars," that I absolutely love. That album just sparks something in me, reminding me of a particularly exciting time in my life where I was just starting to listen to a lot of new music.
It was disappointing to come to the realization that Movie Monster would probably be the last thing that I would ever hear from Sound Team. The years went by and no news from the band ever surfaced. But lo and behold! Tracing my curiosity to last.fm and reading the bios of both bands I realize that my ear was right and there is a connection. Two of the members of TV Torso, drummer Jordan Johns and singer/guitarist Matt Oliver both come from Sound Team. Maybe my first hint would have been to look at the track-listing of Movie Monster again, because track 5 is a song called "TV Torso."
This EP could serve as a new beginning, and the way that it opens it sounds like the band is trying to do exactly that. They have an already fully formed sound that includes the hypnotic swirl of echo that made Sound Team's music so recognizable. Songs like "Slanderer's Stew" and EP closer "Far Enough Away" are both extended minimalist jams that include extended instrumental work while "Two Glass Eyes" is more typical of standard song length and verse chorus verse structure.
It's a solid effort from established musicians. Personally I'm just happy that I can pick up again with TV Torso where Sound Team left off.
///
TV Torso on: Facebook/Bandcamp/Web