Updated July 28, 2010 with exclusive content from BaebleMusic.com. Scroll to bottom!
June 8, 2010 saw the release of the 2nd full-length album by Toronto area band Tokyo Police Club. "Champ" is a big step forward in terms of songwriting and dynamics. The album showcases a band that is able to increase the complexity of their compositions while still holding on to the energy and excitement that one would expect from a first release.
Right from the opening track a theme of growing up and reminiscing takes shape, being set up with the lyric "…because you know it's sweet gettin' old". The theme is not one of longing for the past and hoping for its return, but of looking back on good times and knowing that things aren't going to be the same, but that doesn't mean that they are over. This is taken further with the song "Gone", the lyrics of which explore areas of uncertainty: "I don't know what I want/I don't know what to think before the curtain's drawn/I don't know about you/Tell me something that I'm supposed to do." This is an album by a band that is aware of their growth and is simultaneously excited and worried about it. That thread serves them well, creating a cohesion among the songs represented lyrically and musically.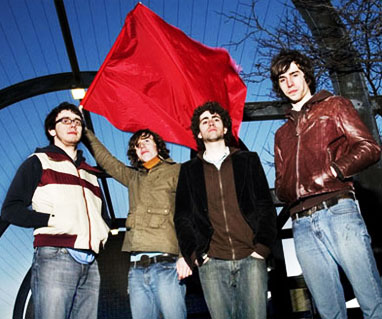 The band truly shows their ability to stretch out, sonically, all the while making room for each other. There are contrapuntal elements at work in many of the songs, where 3 or 4 different layers are weaving in and out without covering up the original idea. It is clear that they are working with complex ideas, but the great thing is that they manage to make it sound loose and free. The songs never fall into the mechanical lock-step that is typical of so many bands with a similar approach. The structures are tight throughout and there was obviously a lot of thought put into the way the album works as a whole with respect to song sequence. This is most evident with the one-two punch that is "Breakneck Speed" followed by "Wait Up (Boots of Danger)", which comes across sounding like a coda, in the same key but sped-up. The most subdued track, "Hands Reversed", appearing a little more than halfway through the album, serves as a reset point. The song features clean, delicately plucked guitar and an unobtrusive bass with a wash of cymbals in the back. One can really sense the push and pull at work in this song. They know exactly where to back off and where to really ramp it up a few notches without it ever becoming overbearing or predictable. The album continues to build with the tune "Gone", a fun and upbeat track that is only missing some steel drums to complete the beach scene that it would fit into perfectly.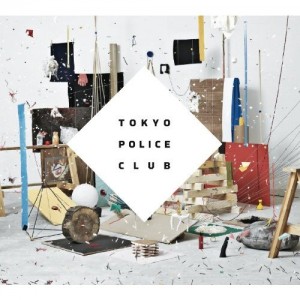 The varied nature of the songs does not take away from the cohesion of the album. Urgent rockers like "Wait Up" and the jangly, angular "Favourite Colour" are contrasted by the glitchy synth-pop of "Bambi" and the bouncy "Gone". The straight forward drive of "Big Difference" and album closer "Frankenstein" are balanced by the shuffle time "Not Sick" and the guitar-up-front classic rock influenced "End of a Spark", a track that has single written all over it. There is great potential for any of these songs to encourage loud singing along at concerts.
The band seems to want to fill stadiums with their sound, playing with balance throughout. Rarely is the entire band playing "full-on". They sidestep overdoing it with careful arrangements that make the songs quite dynamic. There needs to be room to have a song build and grow in order for it to achieve any sort of lasting excitement. This always ends up as more rewarding to the listener, and less tiring for the band. Guitarist Josh Hook's atmospherics have a great way of lifting the songs up, while keyboardist Graham Wright lays a steady foundation with bassist and singer Dave Monks. The soaring vocals and emotional lyrics really have the listener taking a ride throughout many of the songs. The end of "Frankenstein" builds layer upon layer of distorted, slap-back delayed guitar and synth while Monks proclaims "it's good to be back, it's good to be back" and one can truly appreciate the time and thought put into the production of this album and the growth that took place in order to make it possible.