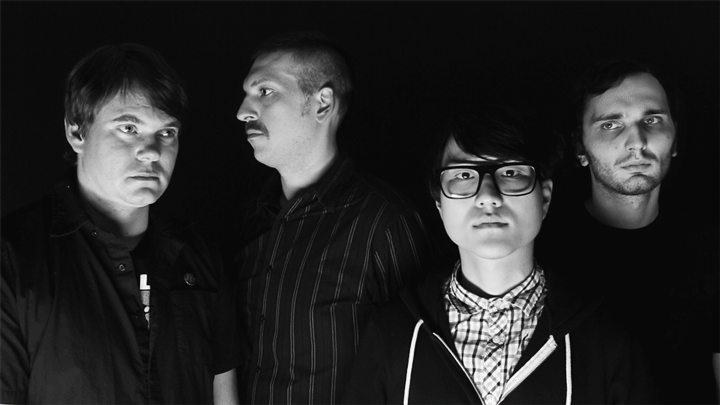 As if you couldn't already tell, I've been angling toward the noisiest, most abrasive music that I can find. The more messed up the rhythms, the faster the songs, the more angular and distorted the guitar parts and the less intelligible the lyrics the better.
Bbigpigg is currently on tour through the beginning of November and is also offering a five song EP, "Phantom Photography," for free at their site. There is also another free download at their main site here.
Similar in overall sound to THIGHS, Bbigpigg takes their energy over the top and keeps it there. Something comparable in texture to At The Drive-In where it's impossible to discern where one guitar ends and another begins. Everything is just a cloud of interconnected squeals and accents pinned to the ground by a rumbling bass. "Bitch-Hogg" takes a completely frantic approach rhythmically, with air-raid guitars cutting across everything in its path. Everything is just heavy as hell, and worth more than a few listens.
Check their site for tour dates across New England and make sure to grab that download.