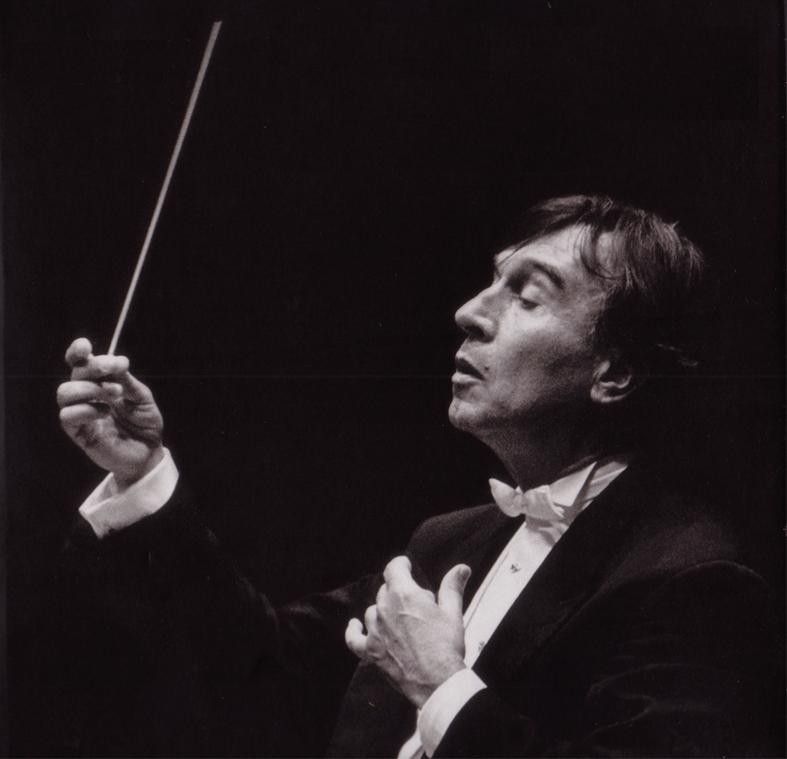 I'm going to take some time today to write about something that I have been wanting to write about for a long time now. I think that it is time to start introducing some posts that aren't about varying levels of obscure-guitar driven plugged-in music. Today, though unfortunate given the circumstances, seems like the perfect day to start introducing some non-indie rock writing.
When I started college I found myself working toward a degree in music composition. Now, when I say that I "found myself" doing it, I mean that one minute I hadn't been involved in music at all and then the next minute I was in a program with a slew of serious musicians that knew far more than me about everything. The composition students in particular were known for their breadth of knowledge (as they should be), and someone like me, with little to no knowledge of concert music, found themselves listening to anything that they could get their hands on in order to keep up with the rest of the crowd.
One work that kept coming up time and again was Alban Berg's opera "Wozzeck." For those of you that don't know, and I'm not about to give a synopsis here, the opera is incredibly dense, complex and difficult for all involved. As it would turn out, this was maybe the first opera that I ever connected with. I'm still not particularly interested in opera much to this day, but there was something about Berg's that really grabbed me. As I watched on VHS in the library, I noticed something interesting about the conductor. During the interludes, since the camera had nothing on stage to focus on, it panned through the pit, and fixed itself on the conductor. As I watched him work I noticed that he never for a second looked down to glance at the score. As I kept watching I got a quick look at his podium as the camera angle changed and I noticed that there was no score even on the podium at all. At that point in time I couldn't even fathom the possibility that someone would be conducting anything from memory, let along a piece of music as dense and complex as "Wozzeck."
I kept watching that performance. Come to find out it is the preeminent performance of the opera. It's always the one that people refer to, and for what it's worth, it is up in its entirety on youtube. As I watched and grew as a musician, I slowly realized that there was a lot more to conducting than simply memorizing the score (which hardly any of them even do. Abbado was particularly gifted), their job is not just of interpretation, but of working with the musicians day-in, day-out for months and months ahead of the performance. They shape the lines, possibly change dynamics (or sometimes more) in the score in order to bring out details in the music that they find important and interesting, they decide on tempi, how drastic any changes in dynamic are going to be, they cue instruments during the performance, they are in charge of the action, everything, everyone is literally taking their cues from the conductor.
There was something about the emotive power of that opera that really got me. It's an extremely intense piece. Later, when I discovered the music of Gustav Mahler, I found myself drawn once again to the recordings of his symphonies that were conducted by Abbado. Mahler's works are all intensely colorful, descriptive, emotional, and powerful in general, and Abbado was, in my opinion, able to bring out all of those qualities more effectively than any other conductor that I have heard that has recorded Mahler's works. There was just something about Simon Rattle, Leonard Bernstein and even Bruno Walter's (who worked with Mahler) recordings that weren't able to capture the same magic as his.
Listening to Mahler's 9th Symphony today, my favorite work of his, I could hear all the beautiful contrasts, the delicate shading of timbre, the drastic shifts in tempo and dynamics and in articulation. There are parts in the middle of the first movement that are so transformative one can't help but pay closer attention. Mahler's works, due in part to their length, are very immersive works, and nobody helped the listener to become more immersed in these great works than Claudio Abbado. Just listen to the ending of the last movement of Mahler's 9th symphony with him at the helm. The diminuendo at the end is executed so perfectly, with such delicacy and precision as to transport the listener, to nearly physically move them. I know that I can't help but sit in silence for at least a little while after hearing that movement in particular come to a close.
I have listened to many of his recordings over the years, I have grown up as a musician with him, and I learned so much about what it means to interpret a work because of him. I was truly saddened today when I heard of his passing and there will be a large void in his place that won't soon be filled. He was great for reasons that far exceed my own personal feelings, Abbado was a champion of new music when there were very few people that supported the avant-garde. He conducted orchestras through the works of Schoenberg, Stockhausen, Nono, Maderna, as well as the works of Verdi and Rossini. He was programming experimental music when none of the other big orchestras were doing so. He insisted that concert repertoire is not simply for the upper-class, and would bring his orchestra to factories to play for the people. He worked with children to foster a love for the arts and to encourage their interest in music. Claudio Abbado was a man that was interested in making connections and sharing a universal language.
For these reasons and many more, I think that it is important to take a step back and realize the contribution that he has made to our culture. Take a listen to the final movement of Mahler 9 above (all 26 minutes of it), and check out the video of him conducting the interlude to "Wozzeck" with the Vienna State Opera in 1987 as well. His obituary can be read here.