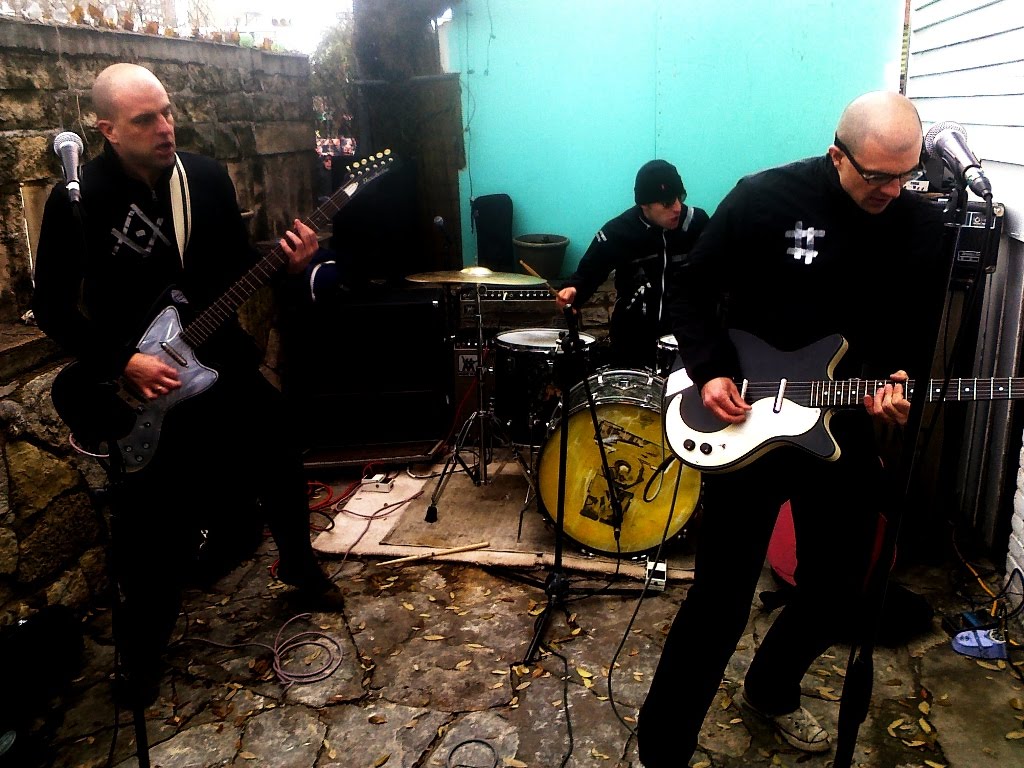 There is a direct connection between my love for Thee Oh Sees and my love for The Blind Shake. I've talked about it before, the first time that I saw both bands at the Empty Bottle in Chicago in July of 2012.
Since that time I have kept going back to their album "Seriousness" and it looks like they are picking things up and getting ready to start a tour once again. And again that tour is going to be supporting Thee Oh Sees all over the U.S. and Canada. All of this also in support of their forthcoming album "Key to a False Door," which is set to be released by John Dwyer's (of Thee Oh Sees) Castleface records on September 17.
Brooklyn Vegan has posted a song, "Garbage on Glue" from the forthcoming album and you can check it out here. And if you haven't heard "Seriousness" then you can check that one out in its entirety on their Bandcamp page (highly suggested) and it can be purchased on vinyl or digital download from the bandcamp page as well. It's on Spotify as well, if you are so inclined. But seriously, just buy the album already. And no matter what, see them live. You will not be disappointed.

You can find The Blind Shake and Thee Oh Sees on tour in a town near you on the dates below:
Thee Oh Sees — 2013 Tour Dates
10/10 The Chapel San Francisco, CA with The Blind Shake, OBNIIIs, Fryborg
10/11 The Chapel San Francisco, CA with OBNIIIs, The Blind Shake, Old Light
10/12 The Chapel San Francisco, CA with The Blind Shake, OBNIIIs, Dreamsalon
10/16/2013 The Rickshaw Vancouver BC
10/18/2013 Republik Calgary AB
10/19/2013 VFW MIssoula MT
10/21/2013 The Amsterdam Minneapolis MN
10/22/2013 The Empty Bottle Chicago IL w/ The Blind Shake, OBN IIIs
10/23/2013 The Empty Bottle Chicago IL w/ The Blind Shake, OBN IIIs
10/24/2013 The Shelter Detroit MI
10/29/2013 Irving Plaza New York NY w/ The Blind Shake, OBNIIIs, Dreamsalon
10/30/2013 Underground Arts Philadelphia PA
10/31/2013 Kranky's Winston-Salem NC
11/02/2013 Terminal Atlanta GA
11/04/2013 The Stage Miami FL
11/08/2013 Fun Fun Fun Fest Austin TX
11/10/2013 Low Spirits Albuquerque NM
11/12/2013 Bar Pink San Diego CA
11/13/2013 Observatory Santa Ana
The Blind Shake – 2013 Tour Dates
Sep 26 GONERFEST 10 Memphis, TN
Oct 10 The Chapel San Francisco, CA
Oct 11 The Chapel San Francisco, CA
Oct 12 The Chapel San Francisco, CA
Nov 13 Constellation Room at the Observatory Santa Ana, CA