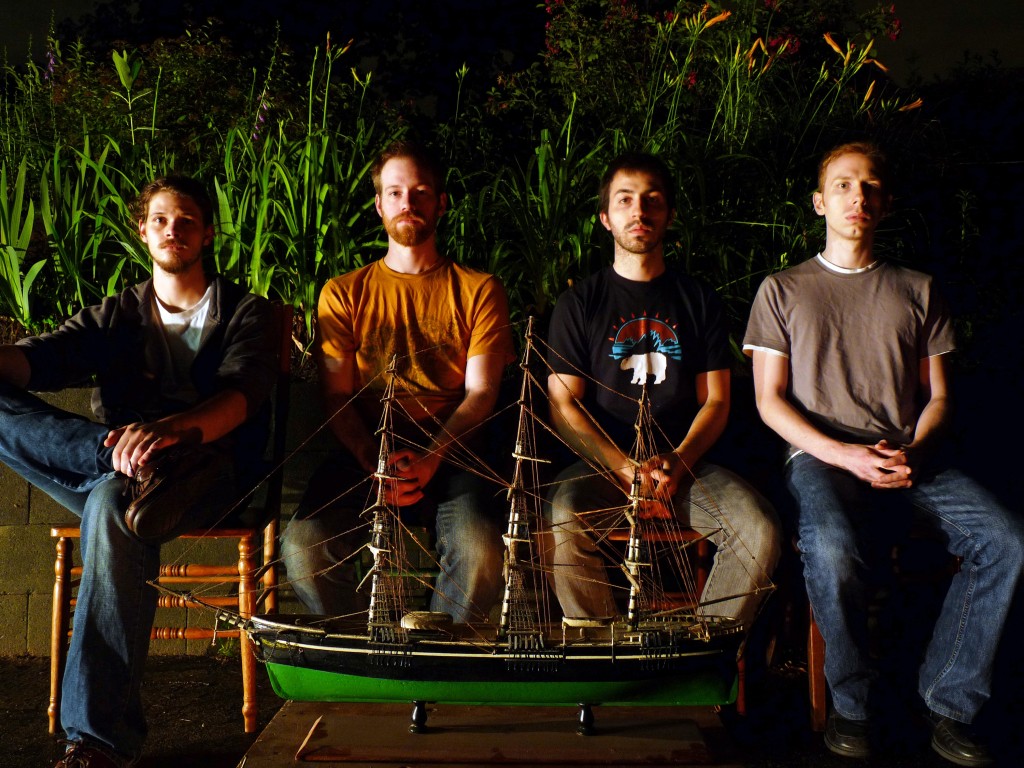 I jokingly tweeted that I should send an e-mail to bands if I'm able to listen to their entire album or EP without losing interest. Hey, we get sent a lot of music and unfortunately that means the music gets judged by how quickly it can grab us, and hold our attention. I'm not sure if the other guys would completely agree with me or not, so I'll just say that that is true for me.
Last week Albany, NY band Alta Mira quietly sent me a link to their Soundcloud and Bandcamp sites, and I listened. After that I listened again, and as I write this I am listening yet again. It's crafty pop music that is catchy and more on the quieter side at times, while more on the dance side at others. The mix is clean, and the tunes are solid on their forthcoming album entitled I Am The Salt.
Of the tracks available on their Bandcamp page, "Organ Anthem" opens up in the middle, when the vocals drop out, and just builds and builds before the driving and echoed guitar pulls us back in again. It's probably my favorite of the 3 tracks available, and good on them for ending the release on a track that makes me want more. That's the way to do it. Bands take note! The first track "Good Enough" makes me think of The Shins, but with perhaps a bit more layering and rhythmic drive.
It looks like they are already garnering some attention from reviewers from their previous EP from 2007 and a self-titled LP from 2009, so the only thing left for you to do is to check out their tracks. The full 10 song LP "I am the Salt" is slated for release on March 31st. You can download the first single, "Good Enough" below, and stream a couple more at their Bandcamp page.
[audio:http://quartertonality.com/wp-content/uploads/2012/03/Alta-Mira-Good-Enough.mp3|titles=Good Enough]
Connect with Alta Mira // Facebook | Myspace | web | Bandcamp