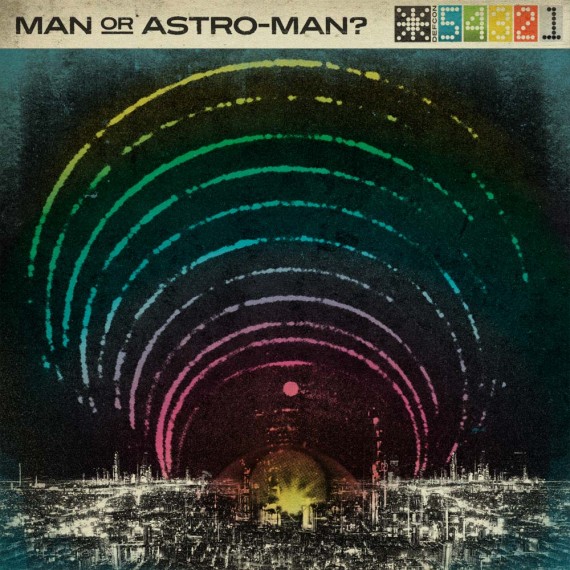 I have loved Man or Astro-man? since the first time that I heard them. The album was "Is it Man or Astro-man?" and unfortunately I hadn't heard it until after the band had put themselves into cryogenic freeze. It was several years before they thawed themselves out and made another appearance, though they had trained some clones to serve as them around the country, but that's a whole other story.
Since they have been re-animated, my favorite sci-fi obsessed surf-rock band from another planet has been touring pretty regularly and on May 21st of this year they released a new album entitled "Defcon 5…4…3…2…1" through Chunklet. There is one track up on Communicating Vessels. That song is "Disintegrate" and it can be heard below.

I managed to see Man or Astro-man? twice in Chicago last summer when they played the West Fest street festival and later that same night when played a nearly completely different set at The Empty Bottle. Though the songs were different the shows still involved fire, a theremin and a Tesla Coil. So get out there and see them if you can, they are a lot of fun live.
The album can be purchased in a variety of forms and combo-packs. Follow these links for your preference:
Digitally through iTunes//CD//Amazon Download//Vinyl (clear or black)//Record + T-shirt//
They are currently on tour throughout Europe. Catch up with them on Facebook for all the latest tour updates. If you want to hear more Man or Astro-man? check the video below of their live set for KEXP in Seattle: