Motorifik seem to be wasting no time with their debut album, "Secret Things". Normally one would expect it to take a band at least a few albums to develop a unique and well formed sound. This is not the case with Motorifik, though that may be because its two members are already busy musicians. Phil Kay writes songs for and produces Working for a Nuclear Free City and Idrisse Khelifi is an accomplished French songwriter. Their talents work well together on this album which features a direct songwriting approach and lush production that gives them a mature and distinctive sound right out of the gate. They seem to be going for a huge, spacious sound that is a mixture of shoegaze and perhaps a dash of arena rock, with layers of sound weaving in and out of each other, creating enveloping cascades of sound. Though one could easily draw similarities between this album and those of Working for a Nuclear Free City there are clearly more than a few differences.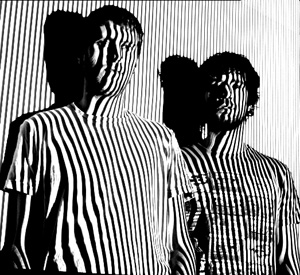 The production values that bind this album together are similar to those of Working for a Nuclear free city, but combining that with this direct songwriting approach puts them a bit closer to Phoenix than Kay's other band. The songs are just as catchy and laden with as many worthy hooks, but the melodies are a bit less angular with several more layers of instruments in the mix. The main focus of this album is the overall sound. The vocals just happen to be adding one more melodic line over top of a mass of guitars, synths and percussion. This isn't to say that they don't change their focus from track to track. Motorifik does take care to ensure not to push the production to the maximum threshold for more than a few songs in a row. Elements of shoegaze permeate throughout all the cascades of ever growing sound. The drums sound more like explosions than anything else, with the cymbals adding a hazy layer of resonance most notably in album opening "Secret Things" and "Flames on the Ocean".
"Nostalgie" dials it back a few notches with sparse guitar and vocals. This more subdued track allows silence to creep in a bit creating a gentler, more subtle and intimate song. This contrasts with "Strange Weather" which serves to be the most brash of the tunes on "Secret Things". The song begins with some feedback whose growls and squeaks grow increasingly loud before bursting forward with garage rock guitar grinding away for the duration of the song. This album is showcasing the songwriting duo's desire to experiment with different textures. From song to song there are different approaches to the sound, though a certain thread is woven through the entire album that holds everything together.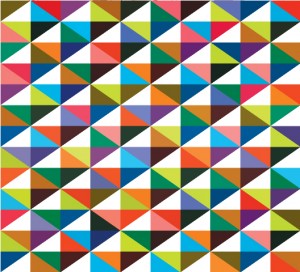 Speaking of only the production values of the recording and discounting the songs would be a huge mistake though. Like I stated previously the songs are filled with catchy melodies and memorable hooks. For example "Sleep Forever" could easily become an anthem for college students and insomniacs alike with the line "I wish I could sleep, I wish I could sleep, I wish I could sleep forever" that instantly begs to be sung along. "Nameless Color" is similar to "Nostalgie" in that it is one of the subdued and stripped down tracks. The bare acoustic guitar is left untouched by effects here and we get only some delicate echoes from the distance during the chorus. There is a depth and complexity to the songwriting here. Motorifik doesn't seem to find themselves beholden to any one specific style in particular, much in the same vain as Working for a Nuclear Free City. They are able to create quite a unique and easily recognizable sound with every song.
"Secret Things" is quite a strong debut album. It is one of those records where one can hear how much care and time went into the creation of it from top to bottom. My main concern is how well an album like this will translate in a live setting, because as good as the songs are quite a lot is owed to studio wizardry and production values. Sometimes atmospherics, like the ones so present on these songs, are difficult to pull off in front of an audience. Then again, perhaps allowing the songs to shine through on their own will uncover a new side to them. As far as the album goes though, this is perhaps one of the standouts of this year so far.
Flames on the Ocean:
[audio:http://quartertonality.com/wp-content/uploads/2010/11/10-FLAMES-ON-THE-OCEAN.mp3|titles=Motorifik – Flames on the Ocean]
Sleep Forever:
[audio:http://quartertonality.com/wp-content/uploads/2010/11/06-SLEEP-FOREVER.mp3|titles=Motorifik – "Sleep Forever"]