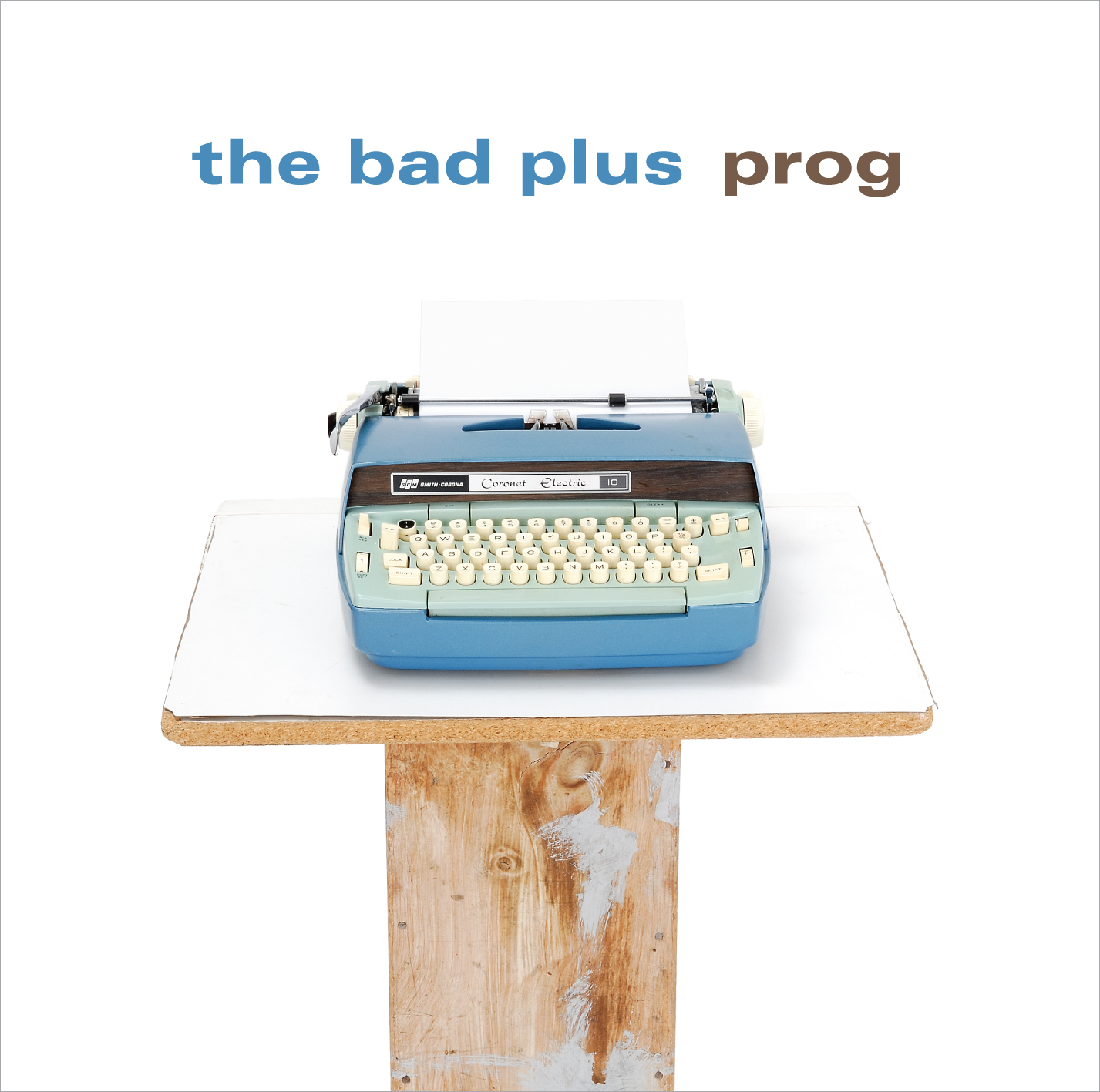 I love a group of musicians that can get together and just play. There may be an umbrella style that they fit under, but when it comes down to it there are all sorts of influences involved. Genre-bending, undefinable, whatever you want to call it. Animal Collective, Cuff the Duke, Of Montreal, Eighth Blackbird, Sonic Youth, Beck, Les Georges Leningrad and The Bad Plus are all bands that are impossible to solidly nail down to one particular genre. Sure Sonic Youth is "rock" but they sound nothing like the Flaming Lips, who could also be categorized in the same way. Speaking of which, how the hell would one categorize the Flaming Lips anyway….
That is neither here nor there. If you have not checked out the latest release from the super talented, jazz inflicted-rock inspired prodigious talents The Bad Plus, then you owe yourself. There are far too many things going on in this album to be able to point out in one blog-post, but leave it to me to try anyway.
Although I am never usually a fan of cover songs, I suppose that the exception to the rule would be when bands decide to try something totally new with their cover versions. The versions of "Everybody Wants to Rule the World", which opens the album, "Life on Mars" and "Tom Sawyer" fit flawlessly amidst original tunes "Physical Cities" (more on this tune later…) "Thriftstore Jewelry" and "Mint".
The album floats effortlessly by, without a hint of pretension. One can tell after listening to this album (and watching some footage of them on ye olde Youtube) that this is a group of 3 very talented individuals that simply has fun playing music. From my understanding they record their albums with a limited use of overdubs, putting this fairly close to a live-in-studio album (obvious overdub on "Life On Mars" but other than that I can't spot any). Because of this the album is not flawless, it is real. This album is amazing because of this. It lacks the overproduced, overperfected and factory produced albums that are cranked out every day.
Pianist Ethan Iverson masterfully rips through a piano solo with as much excitement as anyone with an electric guitar has ever done. Taking a listen to "Tom Sawyer" you would think that Iverson has two brains, with brilliantly voiced right hand lines emerging over the top of an extremely busy yet acutely articulated left hand accompaniment. They imaginatively incorporate their own material into the song so flawlessly you would be led to believe that Geddy Lee and co. meant to do it in the first place over 25 years ago.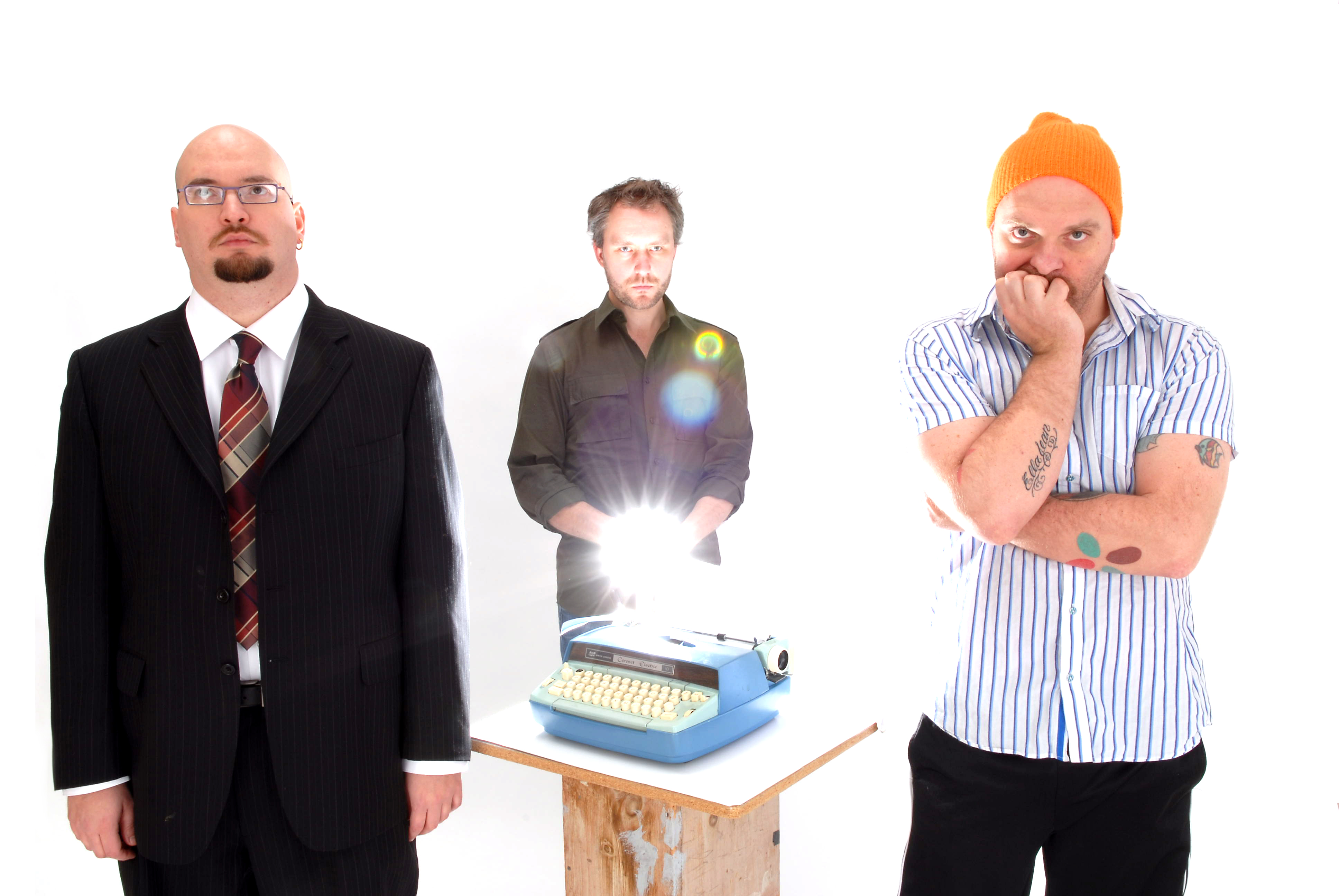 "Life on Mars" builds to a fiery crescendo with grand octaves and the entire ensemble playing out as if they were trying to fill a stadium without the aid of amplification while drummer David King plays with pinpoint accuracy and mathematical complexity. "Mint" remains somewhat restrained, not coming off quite as dynamic as the rest of the album, but providing the listener with a well deserved break. Some light whimsy to help digest the monstrously progged out "Physical Cities".
"Physical Cities" deserves a post to itself. This is a prog fans dream. The final three minutes of this track are among the most rhythmically intense and demanding I have ever heard. I realize that there is a pattern at work, there must be, and I think that I have found the beginning of it, but it is the longest most complex combination of syncopations and tuplets I have ever heard. When King lays down a solid drumbeat over top, alternating accents with the kick drum it is absolutely unbelievable. Musicianship to such a high caliber that everyone I have let listen to it says something to the effect of "how do they do that?" or simply "nooooo". But believe it folks, there are still real live musicians out there that value true showmanship and virtuosity.
If you don't believe that music can be serious and fun then you should check out closing track "1980 World Champion", a fast paced, swinging jaunt that uncovers the answer to the question, "What would it sound like if Buddy Rich tried to write the theme to the olympics". The song gets off to a rolling start, breaks down into bombast and then launches forward once again.
"Thriftstore Jewelry" is another lighter tune like "Mint" that sounds like something Page McConnell might try, though The Bad Plus are able to take their forms to new levels rather than simply wandering around in mundane cliches before cascading in a downward spiral towards boring repetitive stagnation. It is worth noting that I, personally, find it fun that the end of "This Guy's in Love With You" features a recapitulation of the rhythmic material originally found in "Physical Cities". These guys truly are having fun with their art.
An amazingly well formed album played extraordinarily well by a group of 3 phenomenal musicians.
Continue reading The Bad Plus – Prog →