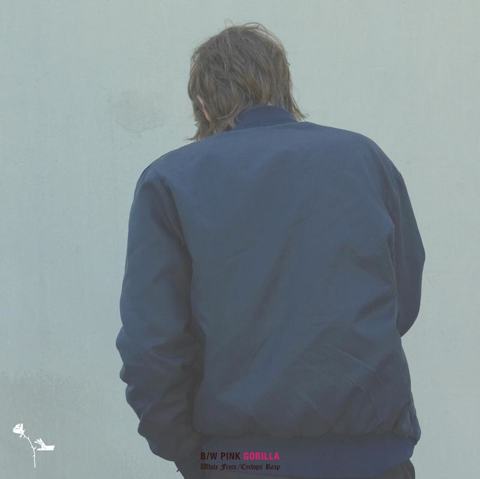 I find it hard to believe that I haven't written about this album already. I've had it for so long that I couldn't even remember if it came out this year or last, but how could I have forgotten that 2012 was the year of "Family Perfume Vols. 1 and 2"?
Never before has consistency felt so good. On "Cyclops Reap" we're given 11 more tracks of maximum grit and garage-folk. Probably the best work that we've heard from Tim Presley to date. Every song on here would be at home on a year end mix.
I'm going to be talking about the Foxygen album that came out this year as well, soon, but for those of you that have heard that album you'd know that they share a post-modern take on indie rock. It's definitely been mentioned on many blogs other than mine that White Fence takes its cues from The Left Banke, which is a route that I don't think many other people have been taking lately. The fact that Presley is attached to the San Francisco scene that also includes the likes of Ty Segall and Thee Oh Sees provides connections between those diverse acts in ways that are improbable, though when White Fence and Ty Segall worked together on "Hair" a few years ago, Ty injected some serious noise and energy into White Fence's sometime lulling, folk sound.
Songs like "Beat" shamble through the speakers in an endless verse with no real beginning and no real ending. "Cyclops Reap," like all previous material from White Fence comes off sounding like a mixtape that a friend has handed you of stuff that they have been working on at home on their 4-track tape-recorder. The only difference here being that this is worth listening to. The fragmented nature of some of the songs lends a lot to the sound. One simple idea per song, and sometimes that idea is developed a little further in the next. It's a stream of consciousness of sorts that carries the listener through the album.
There is a lot more lead guitar action on this album than previous. Whenever there are no lyrics, there is a guitar soloing around in the background, lending an added layer that I don't think has been explored too much on "Family Perfume" or "…Is Growing Faith." Take "Trouble is Trouble Never Seen." The wildly strummed acoustic guitar is doubled by a static distorted electric, and a simple 2-part melody, until the lead line comes in and the song immediately begins to fall apart. Twice. Beautifully.
To the Boy I Jumped in the Hemlock Alley
Following "Trouble is Trouble Never Seen," "Live On Genevieve" begins with several of the aforementioned fragments cutting in and out. But I think that my favorite track off of "Cyclops Reap" has to be "To the Boy I Jumped in the Hemlock Alley." The slide guitar melody that comes in and out of play, the incessant interruptions from the overly reverb drenched organ. The whole thing ends up sounding like 60's psych folk one second and then demented country music the next.
If you haven't gotten on board with White Fence then start here. Or, alternatively, you could wait maybe another month or two, as I'm sure that Presley won't be able to not release anything for very long.
Speaking of which, he has recently put out a live album on John Dwyer's (Thee Oh Sees) Castleface Records. "White Fence Live in San Francisco" was released earlier this month (November 5, 2013) and you can pick up a copy from Midheaven mailorder here. Though I haven't caught him/them live yet, I'm sure that when I do it is going to be one to remember.