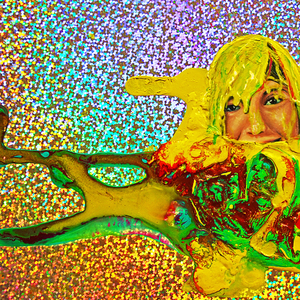 Sun Angle – "Diamond Junk"
WOAH! This was a good find, and a complete accident to boot. I think this marks the first time that a site has said "you may also like…" and gotten it right.
Last night, as I was writing while listening to a track on soundcloud, after which the site decided to start playing things it thought were similar. Though this isn't similar really at all to what I was listening to, it sure is a damn good find. And it gets better too, as the band, Sun Angle, is from Portland. Close enough.
I only wish that I could have somehow come to know about this band earlier, as their debut album was released back in November. Better late than never.
Somehow the mix of jammy tendencies with psychedelia and a surf-rock vibe makes complete sense. It makes more than sense, it works incredibly well. I'm picking up a distinctly Akron/Family influenced sound. Title track, "Diamond Junk," could fit on Akron's "Meek Warrior" for sure. The sound is perpetually in danger of going into the red, and everything is just ringing and feeding back, creating a beautiful, energetic sound that is exploding with ideas. And that one note in the opening ascending guitar line that becomes somewhat of a motive; that note just sounds so shockingly wrong upon first listen. Listen for about 5 more seconds, though, and it sounds so very right.
"Raspberry" places the jam band-type sound up front at the very beginning with it's bass groove and sharply echoed guitar. Though, it isn't very long before the distortion comes blasting to the surface, obliterating everything in its path. "Time Snakes" similarly starts out with the understated bass, a complete fake out before the surf-rock/Bow-Wow-Wow guitar comes in, drums rumbling behind at breakneck speed. It's got that ramshackle quality, where it sounds as though the entire thing might fall apart at any second, that I wish more bands would embrace. These guys are really putting themselves out there on a tight-rope and taking chances.
I know that there are only 3 songs here, but I am still just sitting here listening to them over and over trying to figure out which one is my favorite. I think that the only answer for me is going to be to buy the album. It's out now on vinyl, CD and cassette at New Moss Records. Come to find out, their lineup is pretty great. But, more on that later. And, on a side note, I'm wondering if this album is a response to that one Supergrass album…