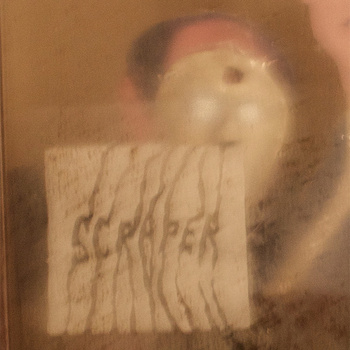 Continuing with my trend of posting streams of gritty garage rock, now we've arrived at Scraper.
This is the first full length release from the San Francisco garage punks. What makes this even more exciting is that the LP has been released in a super limited run of only 500 copies, through Cut-Rate Records. Unfortunately the bandcamp page only allows us to listen to 30 or so seconds of each track, but it is more than enough to let us know what kind of jams we can expect from the album.
The singer is clearly taking some cues from Joey Ramone (not at all anything wrong with that), and the guitars are coming through loud (maybe too loud?) and clear. Everything in the mix is overdriven to the point of distortion, and I actually had to check more than once to see if it was just some coincidence that both of my speakers blew as I was listening. (They hadn't).
For those of you paying attention, it seems like San Francisco is the place to be right now, for the music scene alone. There's Ty Segall and Thee Oh Sees throwin' down copious amounts of punk thrash, then there is White Fence, somehow lumped into the whole mess with his retro tape-noise laden Left Banke reminiscent tunes, and then there are the even grittier, unpolished acts that make all the aforementioned sound down right radio-friendly like Terry Malts and these guys, Scraper.
Head over to the Cut-Rate Records bandcamp page to listen to the samples and then grab the super limited album. You can also find Cut-Rate Records on Facebook.