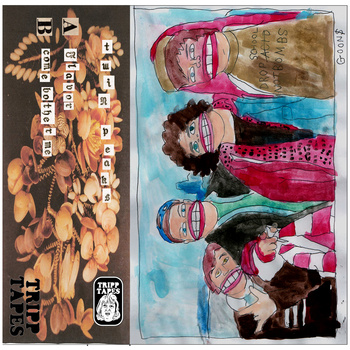 As I continue to play through all of my favorite releases of the year, trying to put together some sort of end of year compilation, the release that I come back to almost every day is Twin Peaks' debut LP "Sunken." I think that I'm going to have to say definitively that that is my favorite release of the year. My one complaint about "Sunken," though, is that it's way too short, but I guess that this tiny little single can tide me over until 2014 with its expansive 4 minutes and 17 seconds of material. I'm just going to consider these two songs as "Sunken" bonus tracks.
Both "Flavor" and "Come Bother Me" are considerably more poppy, and considerably less washy/reverbed out. You can take a quick listen to both the tracks above, and then you can head over to the bandcamp page to drop $1 on a download, or send it as a last minute gift.
According to the bandcamp site the single was released on cassette via Tripp Tapes this past Friday, December 20th with a 7″ via Jeffery Drag Records coming soon.
You can buy "Sunken" over here on CD, vinyl, or as a digital download. Check out the video for "Stand In the Sand" off of that album below.