You learn something new every day. Today I learned that John Dwyer likes to keep busy at all times. Well, I guess we all knew that before, as it was pretty obvious from Thee Oh Sees' catalog that he wasn't satisfied to ever sit still. But now since his band has begun their sabbatical (as we'll call it. The word "hiatus" never ends well) his restlessness and relentlessness has only grown.
Dwyer's new solo album under the name Damaged Bug is out now through his Castle Face imprint, and he's been releasing (and re-releasing, or otherwise unearthing) some other great stuff too on a weekly basis. That's the thing that I learned today, that John Dwyer is just feeding us a steady stream of great music.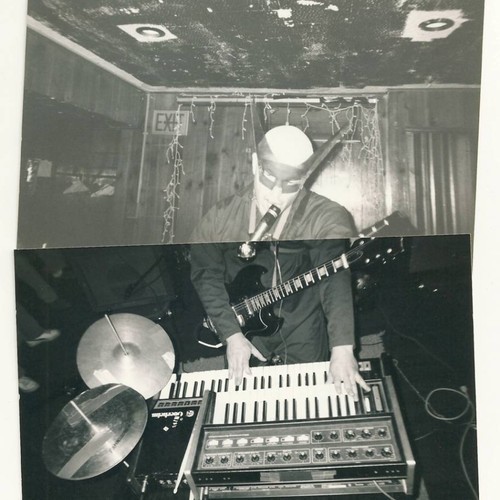 The one that I decided to pull today comes from Trin Tran. Apparently a one-man show, the music is gritty, static-y and maybe even a little dark. It's hard to tell if the guitar is a little out of tune from the synth, or if the tubes of said synth were allowed to get too hot and it is the thing that is out of tune. Either way, it sounds pretty great. A trashy guitar plucks delicately at un-tuned strings while the synth buzzes along, eventually adding a syncopated high attack that adds a tinge of sarcasm, a sideways glance to those looking for something to dance to. Those people are going to have to look elsewhere.
Check out the track "Fashion Has Happened to Fashion" on Soundcloud above and then head over to Castle Face to grab what I'm sure is an extremely limited number of copies of the "Far Reaches" EP. There are still some copies available on Galaxian Mist colored vinyl.