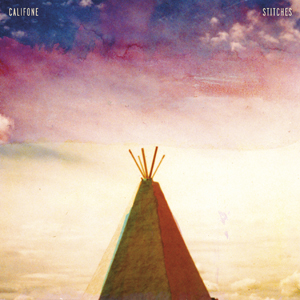 Earlier this month Califone released the follow up to 2009's "All My Friends are Funeral Singers" on Dead Oceans.
You can listen to a track, "Frosted Tips," below. The song starts out unsuspecting enough, steel string acoustic guitar, then add in some horns and a catchy chorus and you're there. Right? Not quite. The song builds up to a fairly noisy ending while the hook "…watching the new world die," repeats. It's always interesting when bands choose to go with a mood for a song that doesn't quite seem to match the lyrics. For example, one would probably not expect a song such as this that sounds so upbeat on the surface to have lyrics that talk about death. The dissonance that is created between the construction of the song and the lyrics adds depth to the character of the song.
Califone's Tim Rutili explains that though the writing and recording began in Southern California, the album was finished in Arizona and Texas (marking the first time that no part of the song-writing or recording process for Califone took place in Chicago) saying "those dry landscapes and beaches and hills and shopping malls all made it into the music."
Listen to "Frosted Tips" below and check out the last few remaining tour dates of small living room shows in Milwaukee, Denver and Colorado Springs. "Stitches" is currently available for download as well as CD and vinyl.

iTunes//Vinyl and CD//Web//Facebook//Twitter//