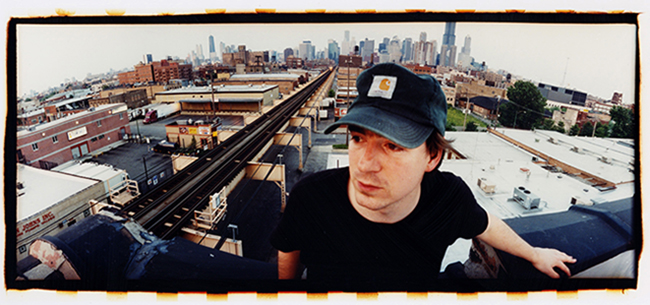 Jason Molina's life ended tragically this past March after an extended battle with severe alcoholism. With him closed the door on the possibility of any future Songs: Ohia or Magnolia Electric Co. albums; the last thing that we heard from Molina was his collaboration with Will Johnson from 2009.
His legacy will certainly live on through his prolific output as a songwriter, most notably the final Songs: Ohia album (or the first Magolia Electric Co. release, depending on how you would like to think about it). That album was released 10 years ago, and now Secretly Canadian is giving it the recognition that it deserves with a special deluxe edition release.
To me, the album is masterful from top to bottom. His deeply affecting voice that trembles alternately with sadness and confidence, the entire album is like that in a way. There are lyrics that, depending on from which angle you consider them, are either inspirational or, especially in light of his recent passing, devastating. Take, for example, a lyric from the album opener "Farewell Transmission" in which Molina intones "the real truth about it is, no one gets it right. The real truth about it is we're all supposed to try," a line that is accompanied by a pedal steel, pouring all the sadness in the world into the line.
For the most part though, the songs can be heard as hopeful. Molina sings about wanting to make changes, and wanting to just hold on. They all teeter on that edge of hopeful and hopeless. "Almost Was Good Enough" begins with an admission, still referring to trying, always trying. "It's been hard doin' anything. The winter's stuck around so long. I kept tryin' anyhow, and I'm still tryin' now, just to keep working. I remember when it didn't used to be so hard, it used to be impossible. New season has to begin, I can feel it leanin' in, whisperin…"
These themes of trying and still needing to try harder; the optimism of getting better, mixed with feelings of inadequacy; still not being good enough. The endless struggle and battle with this inner unrest….
"Almost no one makes it out. Almost no one makes it out."
…and knowing the whole time how it is going to end. But he still holds on to that hope, at least through this album. Despite almost no one making it out he then states proudly "you're talkin' to one right now." Again, a line equivocally interpreted as being one of those who gets out, or one of those who doesn't. Sadly, any possible ambiguities have been wiped clear from this lyric. Sadder still is the sorrow placed out front on the closing track "Hold on Magnolia." Molina's voice soars as the band grows behind him, unable to drown out the complex mix of emotions being belted forth from his powerful baritone.
"Hold on Magnolia to that great highway moon No one has to be that strong
But if you're stubborn like me
I know what you're trying to be
Hold on Magnolia, I hear that station bell ring
You might be holding the last light I see
Before the dark finally gets a hold of me
Hold on Magnolia, I know what a true friend you've been
In my life I have had my doubts
But tonight I think I've worked it out with all of them
Hold on Magnolia to the thunder and the rain
To the lightning that has just signed my name to the bottom line
Hold on Magnolia, I hear that lonesome whistle whine
Hold on Magnolia
I think its almost time"
This album, if you haven't heard it, needs to be heard. It's sad, and tragic and beautiful and powerful and everything that any album should be.
Songs: Ohia – "Farewell Transmission"