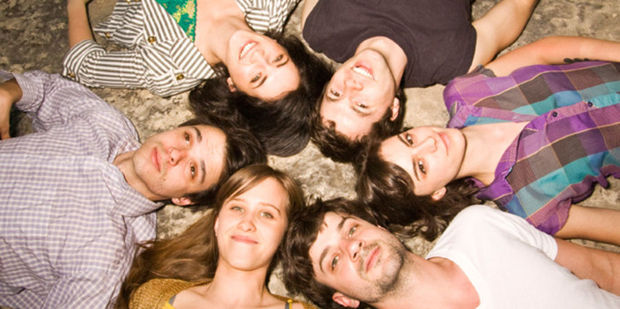 It's been a while since we've heard anything new from Dirty Projectors. Dave Longstreth and company gave us Bitte Orca in 2009, and toured extensively on its success. After a deafening silence on their part a new song has appeared on their site, and on their label's soundcloud.
"Gun Has No Trigger" focuses all of its energy on a funky bass and drum reduction in combination with the beautiful, ethereal backing vocals of Amber Coffman and Angel Deradoorian. The entire track is a slow build that grows through the choruses without the aid of Longstreth's quirky, characteristic guitar playing. I would suggest listening to this track on headphones or a good system with the bass turned up. It picks up exactly where Bitte Orca closing track "Fluorescent Half Dome" left off.
The album is apparently, hopefully, going to be coming out this coming Spring, i.e. soon. Keep an eye out for it. If it is anything like Bitte Orca, or like this track suggests it is going to make your summer. Dirty Projectors also have started booking some dates in support of the album this summer, which includes their 2nd visit to the Pitchfork Music Festival. Check out the track below.

Dirty Projectors: Web | Domino Records site | Facebook | Myspace