Originally posted to Tympanogram on March 14, 2012)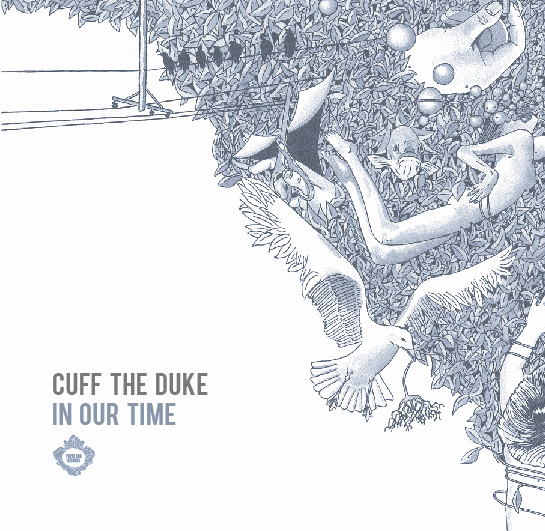 I'm beside myself with joy right now. Sheer joy. Cuff the Duke is an amazing band from Toronto, and as is the case with too many great Canadian bands, they are quite often overlooked by American blogs. Cuff the Duke has released 5 albums since 2002, each increasingly better than the last. The most recent, Morning Comes, is the first part of a 2 part album, and was released in October of 2011. Produced by Blue Rodeo's Greg Keelor, the album delivers all of their tuneful songwriting that finds the perfect balance of rock crunch and country twang, not to mention the soulful singing of Wayne Petti.
I would highly recommend checking out all of their albums, especially the newest one and their 2010 album Way Down Here (my pick that year for best album).
Their cover of Sonic Youth's "Diamond Sea" has recently surfaced on Soundcloud, and I'm not exaggerating when I say that the results are simple stunning. The band manages to capture the affecting atmosphere of the famous Washing Machine closing track while sanding down the edges and making it all their own. They don't change anything drastically, instead great care is taken to delicately insert their own unique sound while still managing to sound surprisingly like the original. You can listen to the track and download it below.
Connect with Cuff the Duke //
web
|
Facebook
|
Myspace
|
Twitter
[audio:http://quartertonality.com/wp-content/uploads/2012/03/Cuff-the-Duke-Diamond-Sea.mp3|titles=The Diamond Sea]