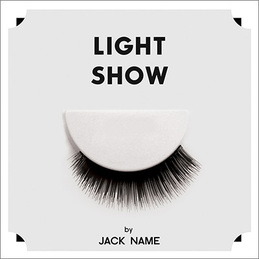 First thing's first, I've got a couple tracks today from artists with albums that have just come out. The first is a video that comes to us from Jack Name, one of the guitarists currently working with (one of my personal favorites) White Fence. The album, "Light Show," is out now on Drag City through Ty Segall's "God?" imprint. There are samples of each of the songs over on the Drag City site, but over on Youtube there is a video for the track "Out of Sight." The video is basically a collage of what seems to be part found footage, part Live-Leak videos and other such ephemera. The song matches the video in tone, or I suppose that it's the other way around, but either way there is an air of darkness all over both. A monotonously repeated melodic pattern on a gritty sounding analog synth supports the entire track with a vocal that is haunting in its higher register. Everything about this track and the accompanying video is elegiac and hypnotic. For me, it called to mind the work of Paul A Rosales and Wonder Wheel. You can check out that video below.
Next up is a band from Athens, not Georgia, but the real Athens. Yuri's Accident may not be dark in the same way that Jack Name's tracks are, but there is an aura of 80's dance-pop that comes off sounding a little darker. That the band has relocated to London before releasing these tunes explains them sounding a bit, maybe, like Depeche Mode with guitars, or earlier songs by The Cure; or maybe I'm picking up a little more on a post-punk/Interpol kind of vibe. Either way it's kind of two heads from the same coin. Dark-ish, brooding guitar driven rock. This 2 track single was also released earlier this week, on January 20th and you can check it out below. There's a video for A-side "Lights (on her eyes)" as well. The single is available for download from the Yuri's Accident bandcamp, which can be found here.
Both albums are available now so check out the links in the post above and head over to Drag City to pick up Jack Name's album on vinyl or as an MP3 or FLAC file. You can also head over to bandcamp to download the Yuri's Accident tracks.