This post originally appeared on tympanogram.com on April 20, 2011, here.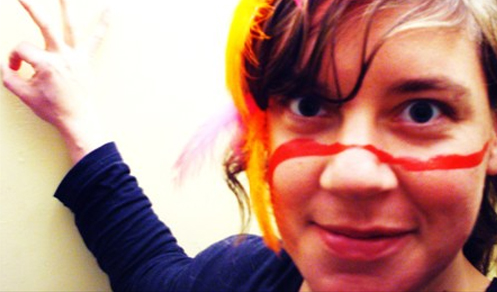 There has been much talk online about w h o k i l l, the 2nd full length album from Merrill Garbus' near-solo project tUnE-yArDs. Every review places it in a favorable light which positions it firmly as a stand out hit of the 2nd quarter of 2011. It just seems to have the aura of "Best of 2011″ surrounding it. I'm no different in that respect. There really isn't anything out there right now that sounds quite like this album.
Recognizable and quirky right on down to the proper capitalization of the project's name and the sound which the album contains. Garbus has created songs that are complex yet compact, pulling inspiration equally from Graceland-era Paul Simon and The Talking Heads as much as they do Prince. It's a very rhythmically vibrant album with passionate vocal lines that crackle with energy.
Lead-off single "Bizness" seems to encapsulate all of the ideas of the album and compresses them to one 4 and a half minute gem. The melodic lines right off the bat seem to leap right out of the speakers before Merrill's voice begins to fiercely intone the verse. It's not long before saxophones are adding a new layer to the already contagiously catchy, energetic tune.
The album w h o k i l l is out now and if you don't already own it, you should. It's available digitally through iTunes and physically through 4AD.