This post was originally published at here at Tympanogram.com on April 15, 2011: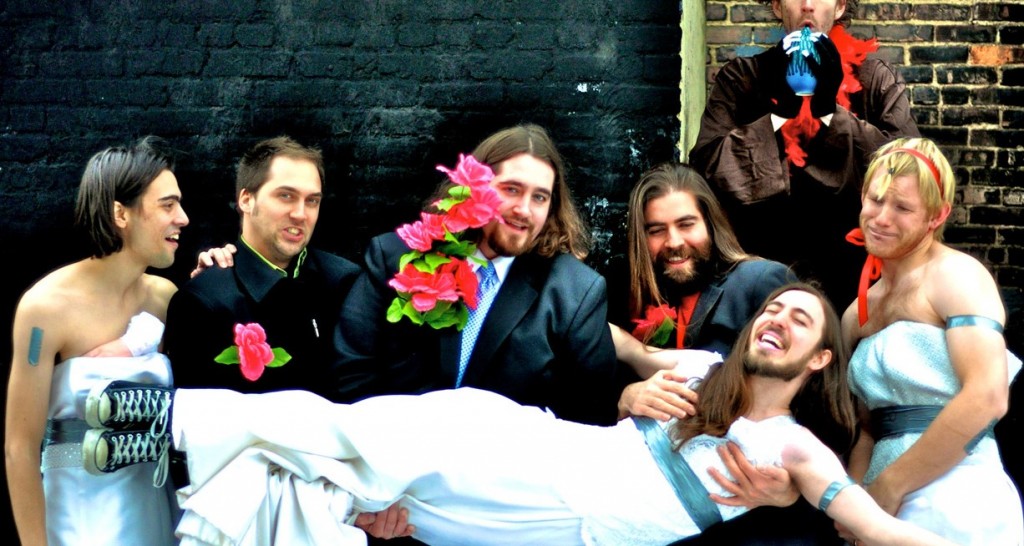 Jerseyband is a unique group. They play a style of music that they have dubbed "lungcore" – a hard-edged version of prog-metal fronted by a horn section. The amalgam of jazz elements with metal make complete sense in their hands, and they have happily produced six full length albums of fun, tricky and hard hitting music over the course of their decade of existence. I have personally been a fan of their music since 2006 when a friend let me borrow their 2003 album Little Bag of Feet for Shoes. What struck me right away was the perfection in their playing, the sudden turns, the death metal stabs of low end guitar and the way that the sax section really worked as one. Sure, they are blending several different styles of music, but they really make it something wholly original. I never thought I would bang my head to saxophone music, but I had never heard music like this before.
Their live album Lungpunch Fantasy showcased compositions that had never been committed to disc before, with the added bonus of putting their live chops on display. The amazing thing is that it serves to prove that their tightness is not a result of any studio trickery. These guys are the real deal. Discovering that they have all graduated from the prestigious Eastman School of Music brings things even more into focus.
Jerseyband has recently completed the recording sessions for what they hope to be their seventh full length album. This is where we come in. They need help funding the mastering, mixing and production and are trying to do so through Kickstarter. If you aren't familiar with how the site works, basically someone proposes a project and it is only funded fully if enough people pledge money within the time limit. Though a lot of the projects may seem frivolous, there are quite a few that are worthwhile. I see it as a way to independently do anything. Visit the site, take a look at the goodies that can be had for pledging at a certain level, and consider helping this band bring some new music into the world. You can check out all of their music on their Bandcamp page and watch them in action on Youtube.
[audio:http://quartertonality.com/wp-content/uploads/2011/04/05-F.E.T.-Dogtron.m4a|titles=F.E.T.-Dogtron]