(Originally appeared on Tympanogram here.)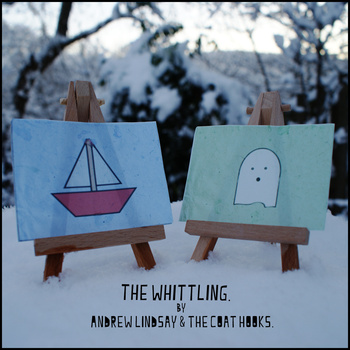 I normally tend towards more spastic, bombastic, or otherwise -astic music, while I let the quieter stuff just pass me by. It's not that I fail to hear the beauty of slower, more languid material, it's just that I don't allow myself the time to. I go for the mechanical, the loud, the mathematical – your Kraftwerk, your Interpol, your miscellaneous loud and fast bands and what have you.
This EP does it right though. It caught me off guard. The first track, "The Boat Outside," begins delicately enough. It seems to blast off, though, not too long after. It chugs along, and I want to say that it does so happily, but there is something foreboding about the vocal melody and the way that the distorted guitar continually tries to break through to the foreground but seems to be consistently shut down and held back. This opening track has a great….hook: super catchy with a sing along chorus. It's dynamic.
The rest of the EP is a bit more subdued, or at least it seems that way to me because I am certainly drawn in by that first track. I found myself listening carefully for that special something in the remaining tracks, more so than usual. Sometimes you can just tell that the one quality of a song that a band puts across isn't a fluke, it's just that in some songs it is easier to parse out precisely what it is that is grabbing your attention.
"A Grim Crossing" is another upbeat, brightly colored tune with the same excited, almost shouted, backing vocals as the opening track. The dark, Pink Floydian acoustic guitar line of "Bearded Author" is certainly the most brooding on this EP. The track also finds the vocals testing the waters of the singer's low range.
The Whittling EP is done right by being a mini-album. Andrew Lindsay & The Coat Hooks don't try to show us all of the things they can do in a short amount of time. Instead, they offer a compact journey of varied moods in a distinctive style. Also: Scottish accents.
//
Andrew Lindsay & The Coat Hooks on Facebook | Twitter | Tumblr | Bandcamp
[audio:http://quartertonality.com/wp-content/uploads/2011/06/Andrew-Lindsay-the-Coat-Hooks-The-Whittling-01-The-Boat-Outside.mp3|titles=Andrew Lindsay & the Coat Hooks – "The Boat Outside"]