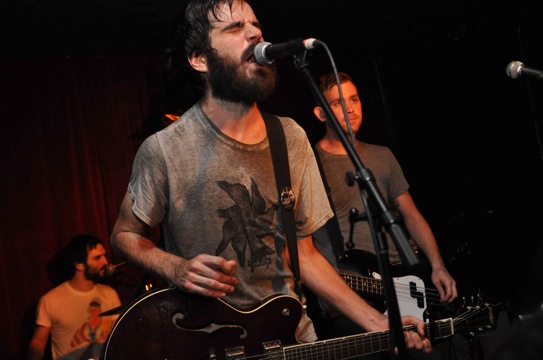 Titus Andronicus has released a mixtape through their tumblr presence that not only includes properly recorded versions of two new tracks, but also a whole host of collectible material from their early days prior to the recording of their first album, outtakes from their 2010 masterpiece The Monitor, acoustic demos and even some Weezer (?!) covers. It's travelling around the internet already, so grab it while it's hot and pump yourself up for more new material from Titus Andronicus, but I would warn you against following Patrick Stickles on twitter as that dude stays up late and can be really annoying, but then again he also announces stuff like this via twitter so….consider yourself warned.
By the way, following the download link to their tumblr page will also provide you with several new live video clips. Be sure to check those out as well.
Download the mixtape.