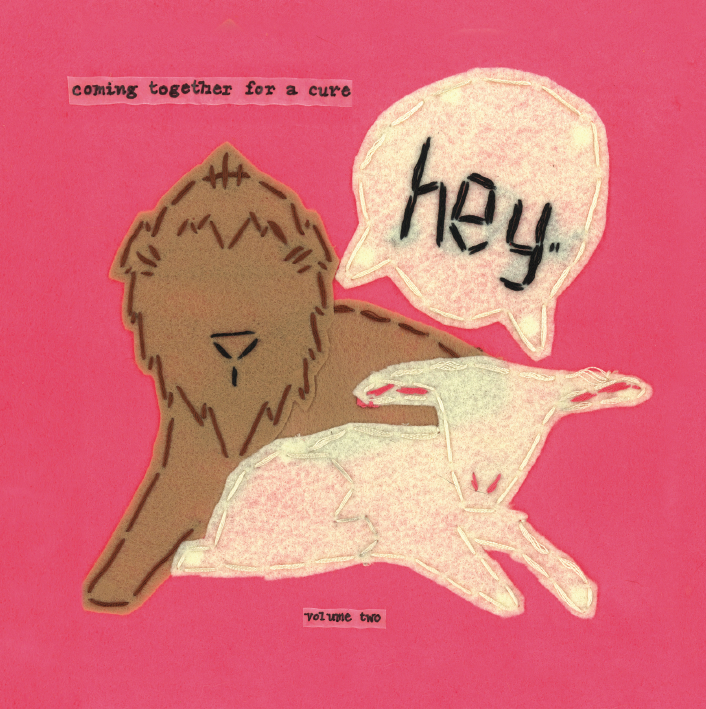 We all love music, that much is obvious. It's why you are reading this, it's why I'm writing this. Sometimes music has the opportunity to really make a difference. Those differences can come in the form of small things – helping to make mundane chores bearable, perhaps giving us some new perspective on the world, showing us beauty in new things, new sounds and on and on. And sometimes music is able to do so much more, something that is bigger than all of us.
This compilation gives us all a chance to let music make a huge difference in the lives of so many. One such person is Ryan Benton, diagnosed with
Duchenne Muscular Dystrophy
at the age of 3, who is the curator of this compilation that puts together a ton of unreleased tracks from more great bands than you could even conceive of. In Ryan's own words:
I was given a life expectancy of late teens to early twenties. I am currently twenty seven. In the fall of 2008 I traveled to Costa Rica to be treated for the first time with adult stem cells. I had to travel out of country because the all natural treatment was then and currently now not available in the states. After receiving my first treatment I began gaining back strength and have since gone back on seven separate trips for continued treatment.
With the help of Air House Records, I have put together a benefit compilation featuring fifteen amazing tracks from national artists such as Thee Oh Sees, Cave Singers, Elf Power, Shine Brothers and The Wonder Revolution. Proceeds will go entirely towards helping fund adult stem cell therapy and research.
So in buying this album you will be helping Ryan as well as countless others that find themselves in the same situation. We all know that stem cell research will provide us with answers to medical problems that many Americans face every single day, yet it is currently outlawed in the United States. So why not take a stand against the ridiculous state of affairs that is the American Health Care System Inc. and buy this compilation for a great cause. Ryan continues:
Stem Cell Therapy is the first form of medicine that has ever truly helped with the digression of this disease. Stem Cell Therapy is one of the most promising and revolutionary forms of medicine to date. I can attest to this first hand after seeing the positive effects it has had on my debilitating health. Along with my disease it has shown great promise and potential in treating other fatal diseases. We need to embrace this remarkable form of medicine here in the

U.S.

and outlaw its ban. I am almost certain that without these treatments I would not be alive today.
The comp will be officially released on October 29th via
Air House Records
. You can listen to a sample of "The Factory Reacts," a track previously unreleased by Thee Oh Sees, below.
The Factory Reacts
The compilation features unreleased tracks from not only Thee Oh Sees, but also Elf Power, Springs, Miracle Days, Cave Singers and a whole bunch more. I whole heartedly encourage everyone to buy this album to help support a cause and also to maybe discover some music that you may have not heard before. I'm listening to it right now and it's a really solid collection of songs.
If you would like to know more about Ryan, watch the short documentary below. You can also listen to and purchase the first installment of this compilation at
comingtogetherforacure.bandcamp.com
.
Remember: October 29th is the official release and all proceeds will go to the Aiden Foundation to help fund adult stem cell research and therapy. I'll remind you through
Facebook
and
Tumblr
.
Air House Records
//
Bandcamp
//
Youtube
//
Learn more about Duchenne Muscular Dystrophy
//